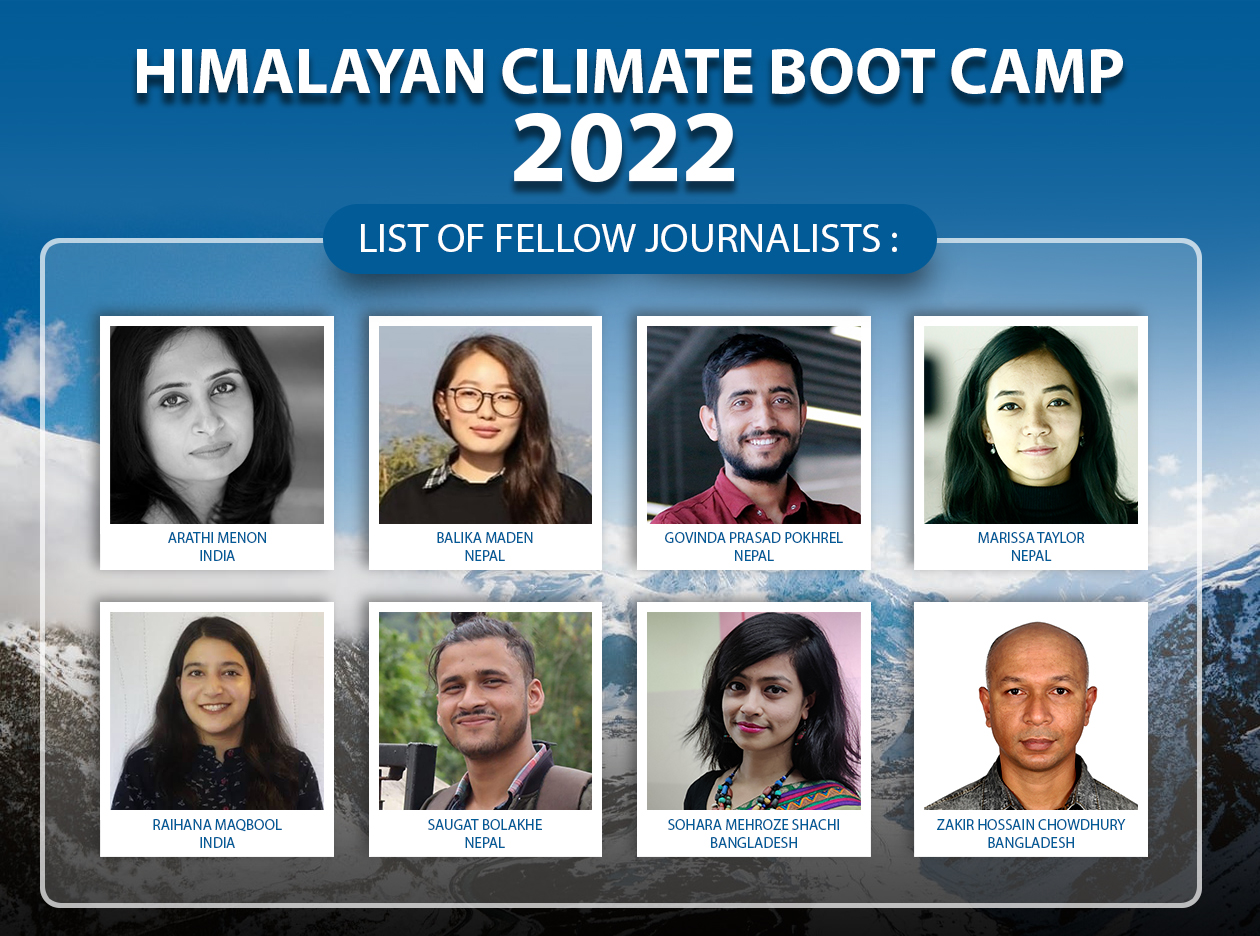 8 science journalists selected for Himalayan Climate Boot Camp
March 20, 2022
15th March, 2022: 8 science journalists have been selected to participate in the Himalayan Climate Boot Camp to be held in the Everest region from April 22-24, 2022.
The selection process involved a competitive and rigorous screening of a total of 44 applications from Nepal, India and Bangladesh by a 3-member jury panel comprising of a climate scientist, climate researcher and climate journalist. The applications were evaluated along the following criteria: relevant work experience, motivation statement and a passion for science journalism.
'It is a unique and historic event for the science journalists, and this event will take science journalism education to new elevations,' Chhatra Karki, Project Leader of Himalayan Climate Boot Camp and the founding President of Nepal Forum of Science Journalists (NFSJ), said, 'The event will be held in Khumbhu region (3,300 m), which is also a gateway to the Mount Everest. The participants will obtain first-hand information about the impact of climate change on Himalayan communities including their adaptation and mitigation challenges at the local level.' After the boot camp, participants will get a chance to work remotely with assigned mentors and participate in follow-up virtual workshops.
According to Karki, the selected journalists will produce a total of 16 stories (print, audio and visual) : 2 each with ground level observation and the workshop learnings on the foothills of the Everest region on various aspects of climate change. The project has been funded by Spark Grant initiative under the auspices of World Federation of Science Journalists (WFSJ).
List of selected participants including their brief profile:
---